About Planet Flurkal

Flurkal is a strange and interesting place and has many fascinating places to explore. There are fun places to visit like the Underwater Slime Caverns, the Lagoon of FishMers or Flurkal city, there are also dangerous places on Flurkal too like the Abyss of Doom or the Desert of Chaos.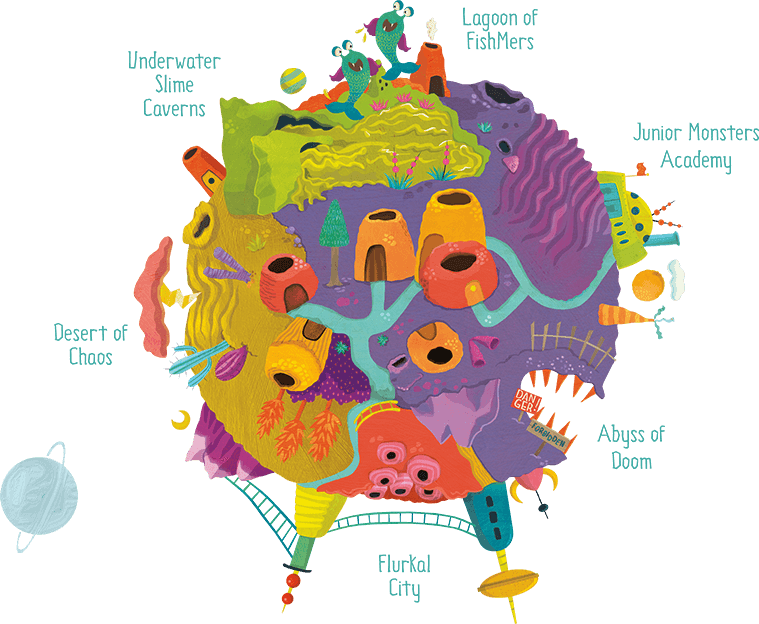 The 3 Golden Rules
If you ever visit Flurkal, you must remember the 3 Golden Rules

#1

#2

#3
Always work together as a team
Every Flurkal knows if you have a problem and follow those rules, everything will be solved in the end!
Meet Astro and his Friends
Planet Flurkal is inhabited by furry, colorful monster-like creatures called Flurkals.
Flurkals come in all sizes, shapes, and colors, Some have stripes, others polka dots, and some horns with multiple eyes. But the Flurkals that have the best adventures are Astro and his Friends, learn more about them below.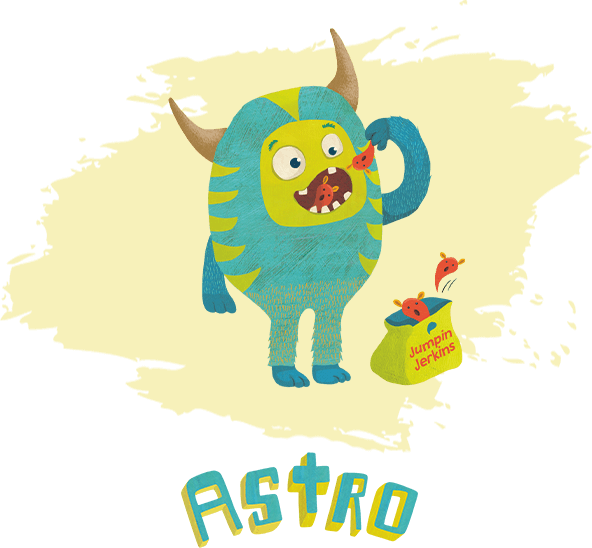 Astro is good at solving problems. His friends always look up to him because he knows how important it is to be kind to others and get along with them. When something goes wrong, Astro never worries because he knows he has his best friends Luna and Rocket to help him.
Likes:
Jumpin Jerkins, playing tag, science class, being the leader and making friends
Dislikes:
Globster smash, bedtime and bullies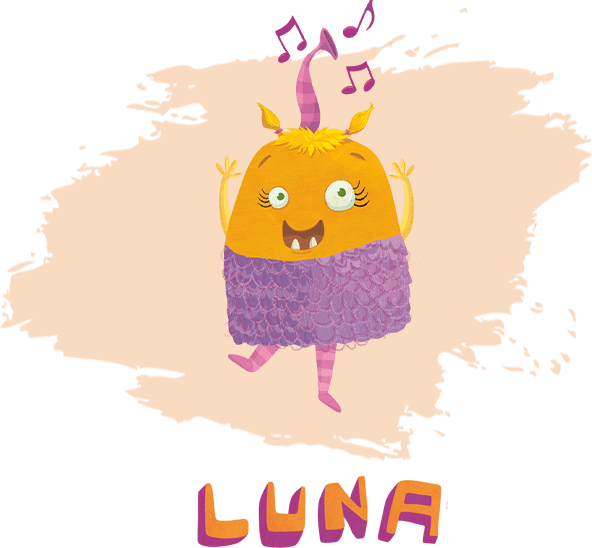 Luna is always looking out for her best friends, Astro and Rocket. She can be a little mischievous at times and likes playing tricks on others, but she never tries to hurt anyone. Luna is quick to forgive and forget, and knows that the best way to make friends, is to treat others the way that you want to be treated.
Likes:
Getting up early, playing with friends, hide and seek, and singin
Dislikes:
Taking tests, being late for school and any color that isn't purple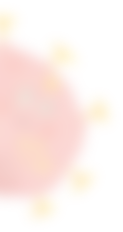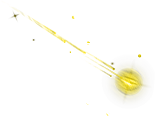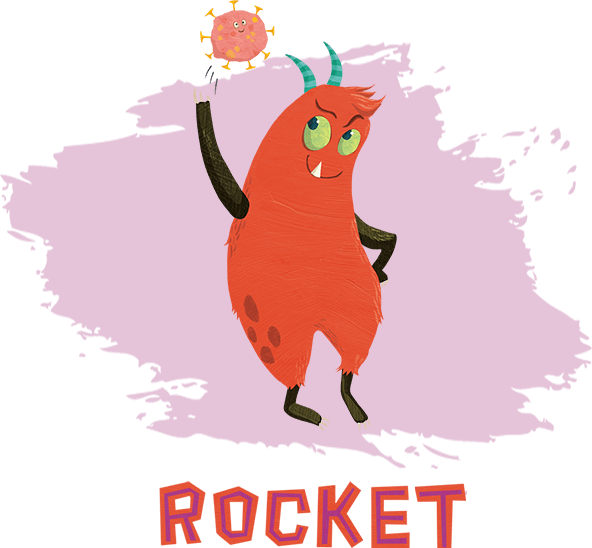 Rocket is competitive by nature. He loves to play sports and always likes to win or be first, no matter what he does. The tallest of his friends, Rocket feels proud that he can help others reach things. He loves learning new things, and being the best he can be.
Likes:
Globster smash, the weekend, telling jokes
Dislikes:
Waking up early, losing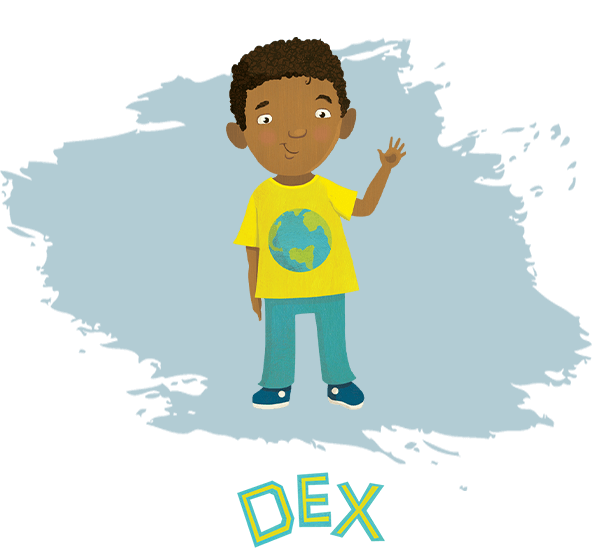 Dex is a visitor from Earth and is shy and uncertain in his new environment on planet Flurkal. However, he is curious and eager to make new friends. When faced with a challenge, Dex perseveres with courage and determination, ultimately learning important lessons about the value of friendship, kindness, and acceptance.
Likes:
JSpaghetti and helping others
Dislikes:
Bullies and spiders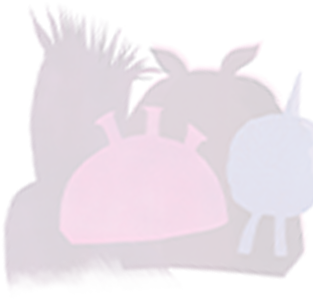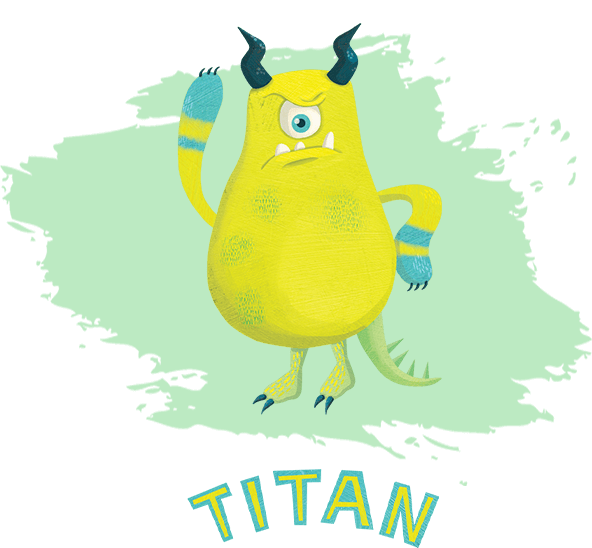 Titan used to be a bully before Astro helped him make friends with the other monsters. Now, Titan stands up for others and helps them when they need it. He loves to play with his new friends and teach them new games.
Likes:
Jumpin Jerkins, games, playing with Astro
Dislikes:
Losing things, spelling tests, thunder storms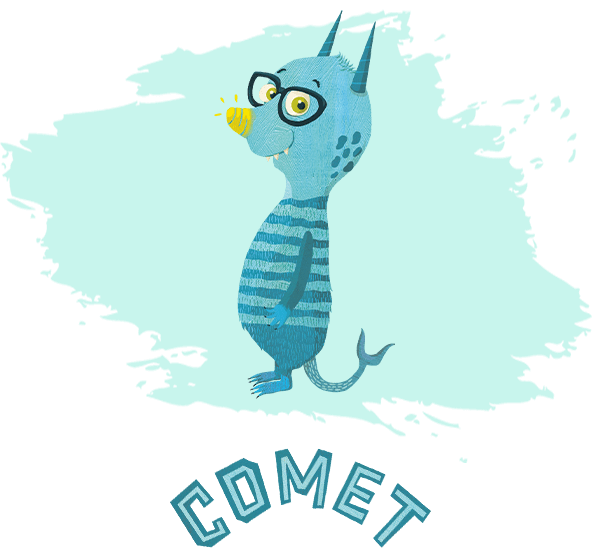 Comet has something special none of his friends have, a nose that lights up whenever he has an idea! Always the peacemaker, Comet tries to make sure everyone gets along, and can make anyone laugh with his silly jokes.
Likes:
Class projects, field trips, funny jokes
Dislikes:
P.E., green vegetables, when his friends are upset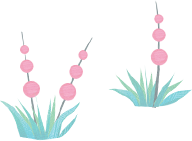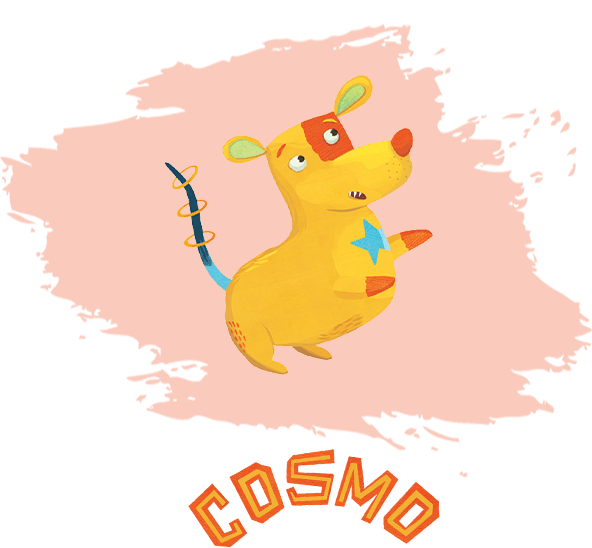 Cosmo is a playful young puppy that has more energy than a bag of Jumping Jerkins. Cosmo is a loyal companion who enjoys playing with other space pups and going on walks with Astro and his friends.
Favorite Food:
Fluffy Bun Bits
Likes:
Space Pup Treats, Chasing snog beetles, Going on space walks
Dislikes:
Getting a bath and Loud noises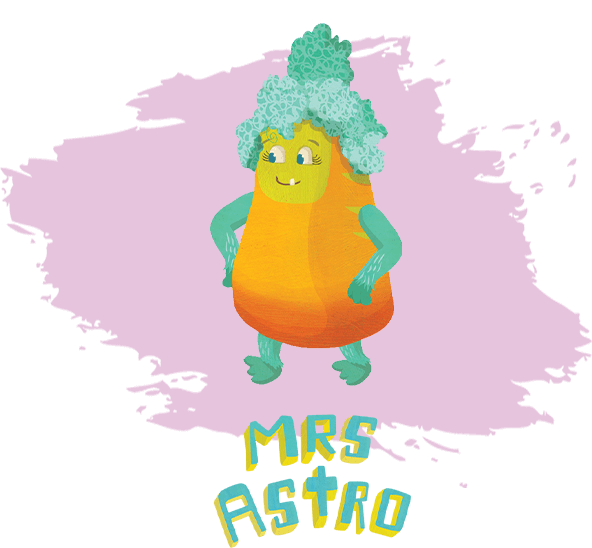 Mrs. Astro is warm, loving, and always ready with a hug or a kind word. She is patient and understanding, always ready to listen to Astro's concerns and offer comfort and support when needed. Above all, she is a constant source of love and affection, providing comfort in a world that can sometimes be scary and unpredictable.
Likes:
Baking monster cakes, walking in the garden, Reading
Dislikes:
Messy rooms and dirty dishes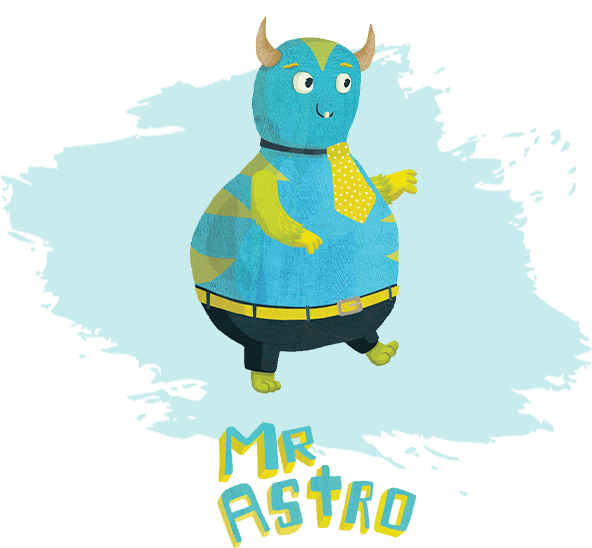 Mr. Astro is kind and patient, always ready to listen and provide gentle guidance and support to Astro and his friends. He is a constant source of encouragement, always there to offer a helping hand in a world that can often be confusing and overwhelming.
Likes:
Reading the newspaper, gardening, and puzzles
Dislikes:
Loud music and vegetables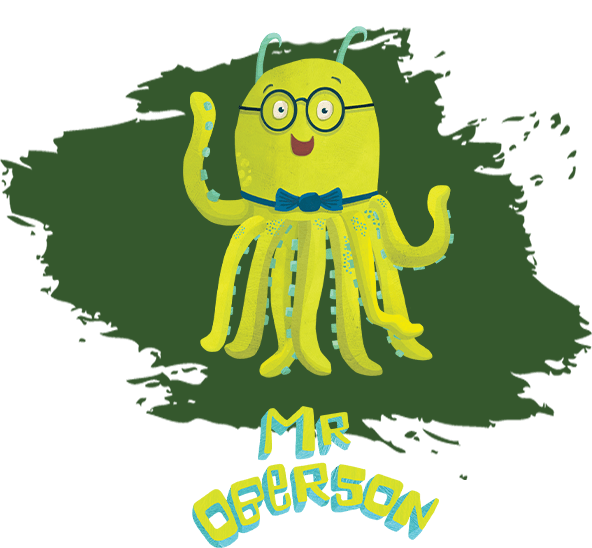 Mr. Oberson is a kind and fair teacher. He always answers his students questions and tries to help them when they have a problem. He makes learning fun for his 2nd grade students with the exciting projects he encourages them to do.
Favorite Color:
Dark Blue
Likes:
Well behaved students, teaching, sunny days
Dislikes:
Spicy food, itchy sweaters