Astro the Monster Book Series
Explore the imaginative world of Flurkal through Astro the Monster's book series. Our books are designed to help children develop valuable social-emotional skills in a fun and engaging way. Each book covers a different topic, such as self-awareness, emotional regulation, and problem-solving. Our books are aligned with national standards and are suitable for children ages 5-8. Whether you are a teacher, a parent, or an educator, our books are a valuable resource for promoting social-emotional learning.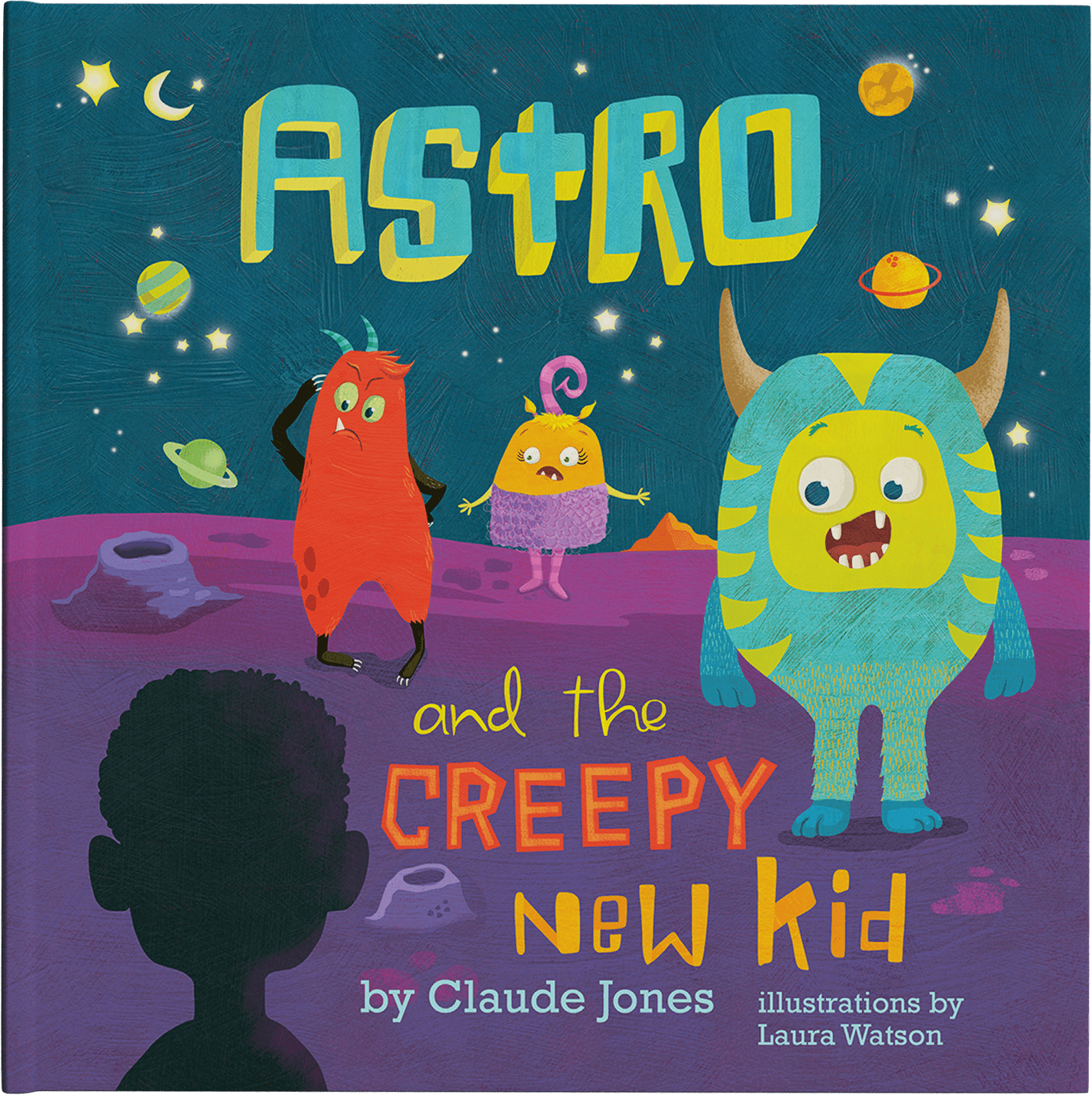 "Astro and the Creepy New Kid"
"Astro and the Creepy New Kid" is a heartwarming tale of how easy it is to judge someone before getting to know them with a focus on building self-confidence to deal with difficult emotions, feelings, and peer pressure.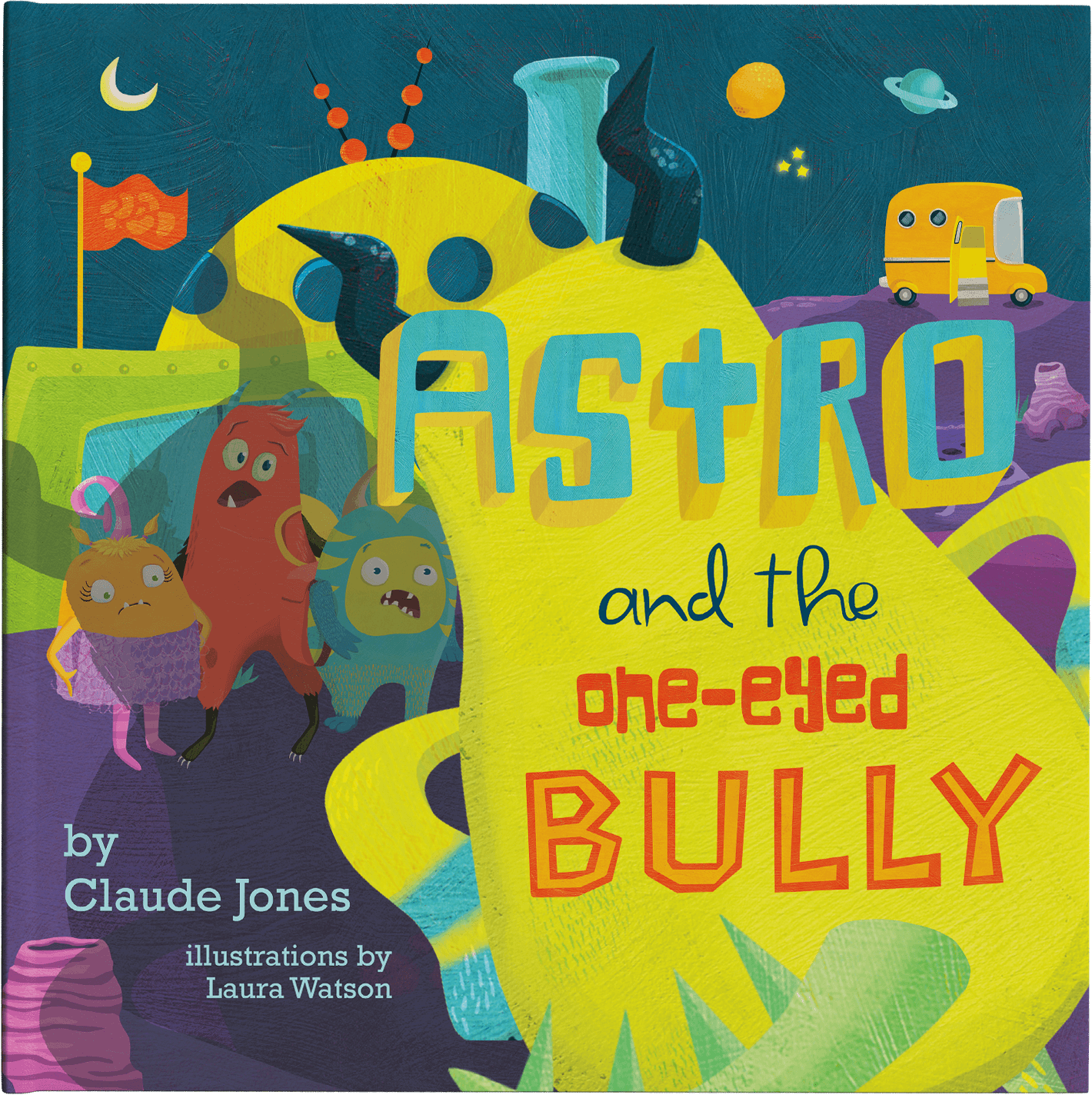 "Astro and the One-Eyed Bully"
"Astro and the One-Eyed Bully" addresses the issue of bullying and highlights how social awareness, empathy, kindness, and resilience are essential skills to help kids overcome this real-life challenge.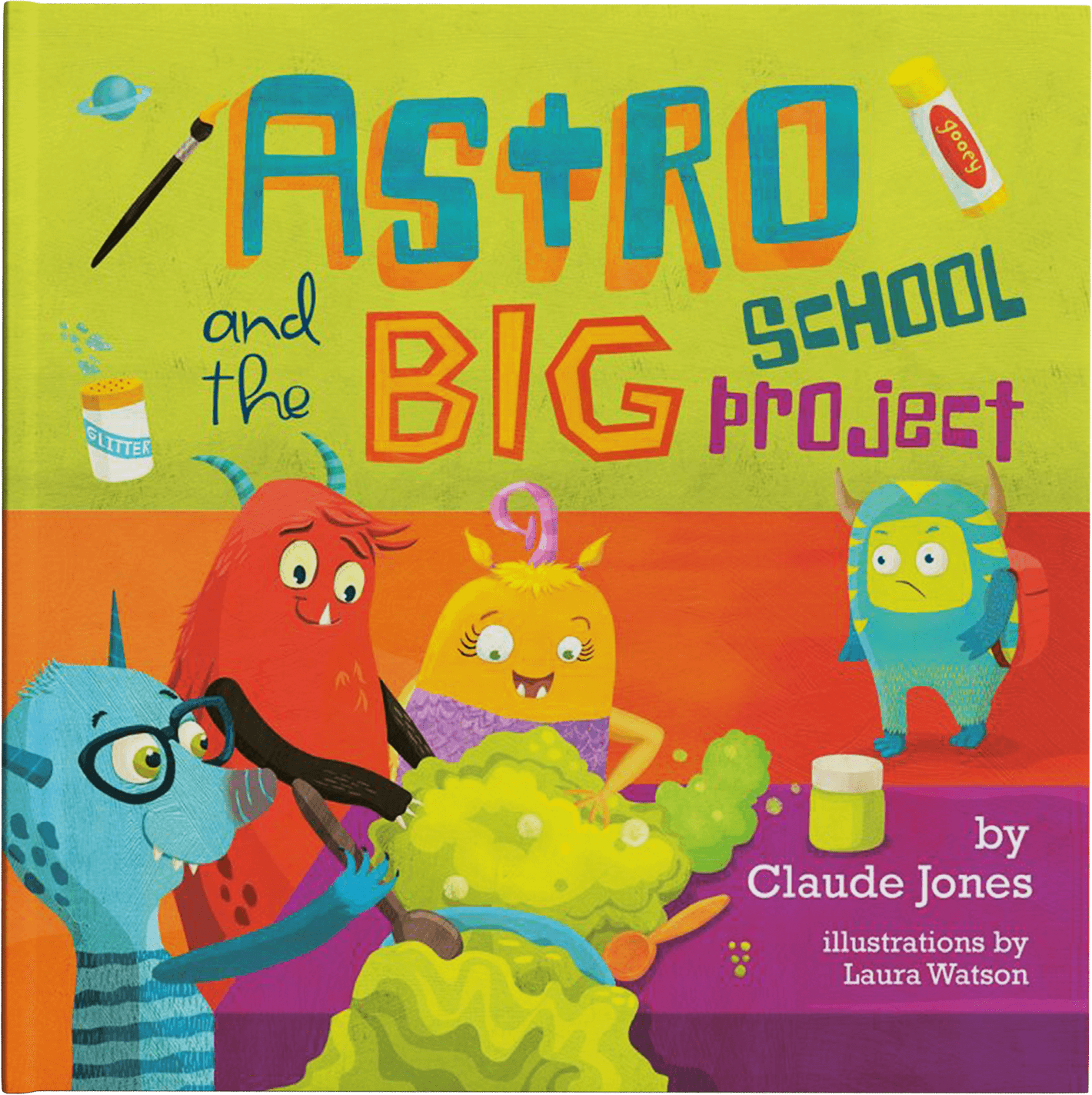 "Astro and the BIG School Project"
"Astro and the BIG School Project", explores the difficulties kids face when getting angry and jealous of others when things don't go their way. And how being open-minded, and collaborating are excellent leadership skills to promote effective teamwork.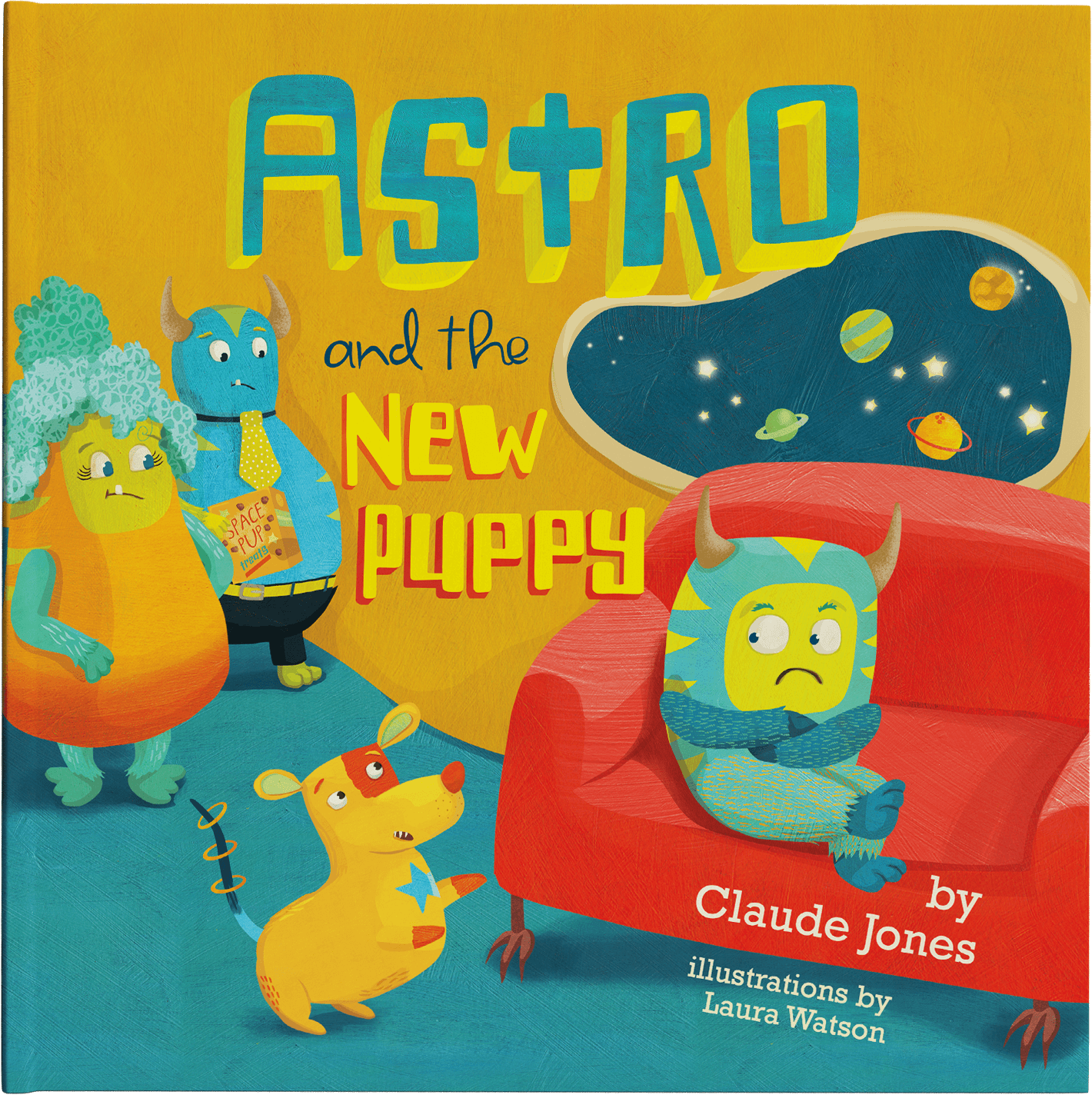 "Astro and the New Puppy"
"Astro and the New Puppy", highlights the importance of ownership, responsibility, and learning from mistakes to promote personal growth and better behavior through the lessons of caring for a family pet.
In Book Activities
Each book comes with a set of questions and fun activities used to reinforce the lessons of each story.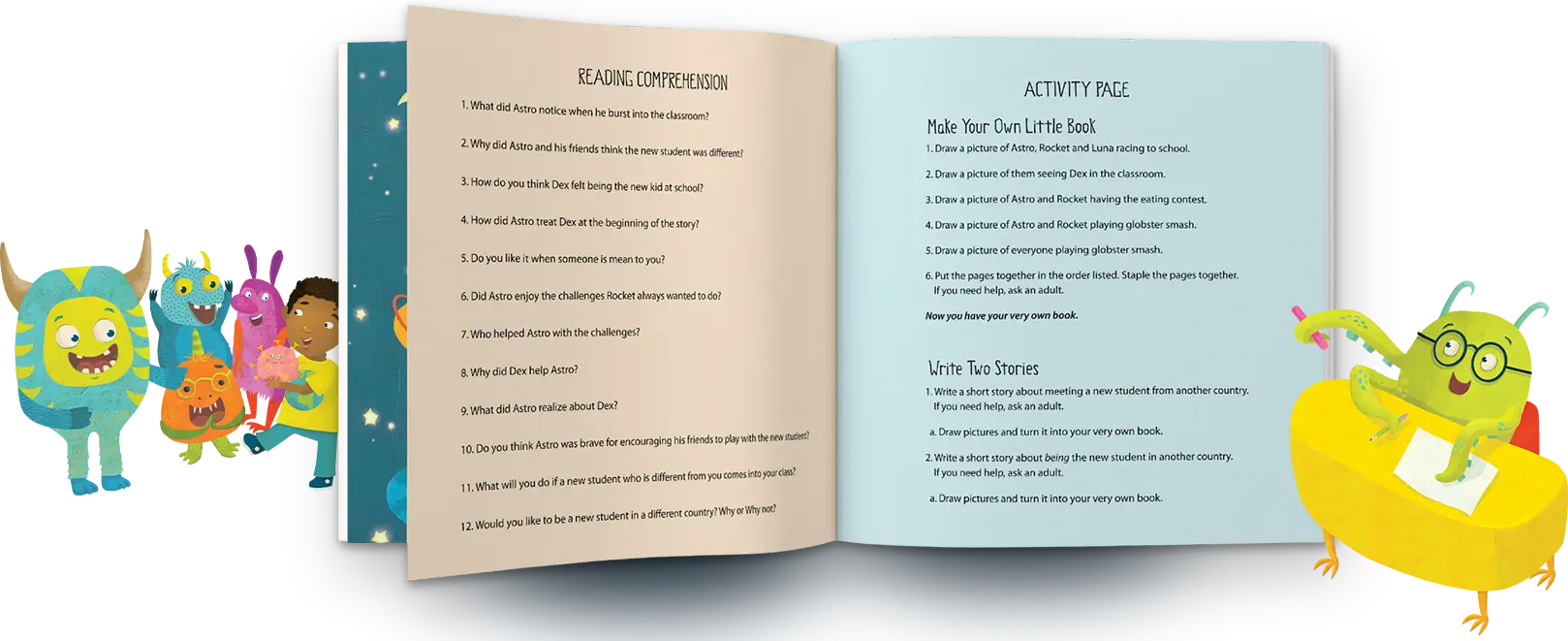 Downloadable Activities
Extend the fun with Astro and his friends with these hands on activities packed with mazes, connect the dots, and coloring sheets for each book.
Jr. Monster Academy Survival Kit
The book kit is the perfect way to jump into the action and follow along with Astro and his pals through all their exciting adventures.
Inside the kit you'll find all four books in the Astro the Monster series. You'll also receive a handy bookmark to keep your place in the books, as well as a sheet of colorful character stickers and a set of character trading cards.
The Jr. Monster Academy Survival Kit is sure to provide hours of fun and excitement helping to bring the stories of Astro and his friends to life!
At this time, the Kits are only available for bulks orders of 50.
Please contact me for order details.