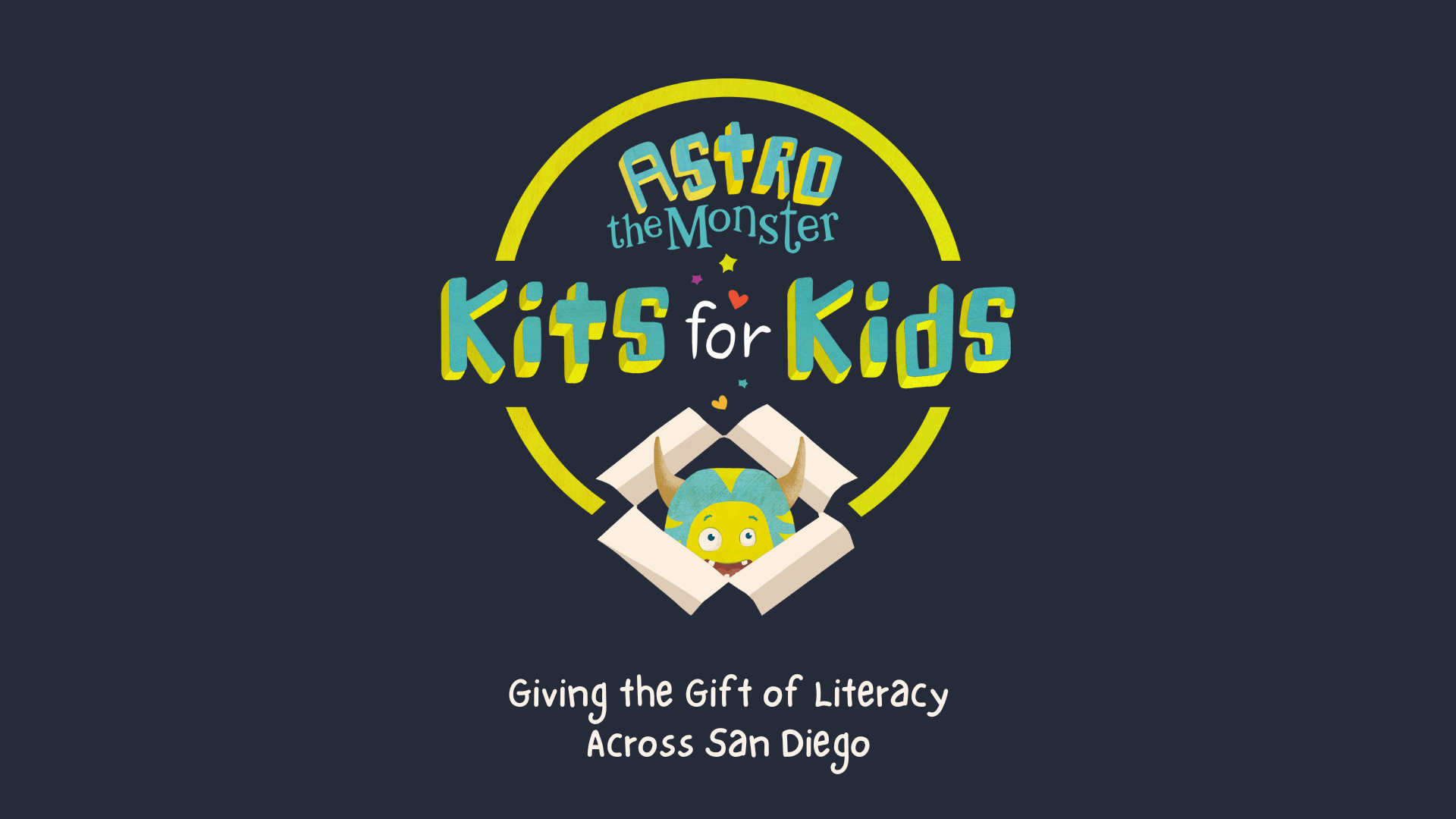 Welcome to Kits for Kids, a transformative initiative dedicated to bridging the educational gap and empowering 1 Million underserved children across the United States with the gift of literacy.
We believe that every child deserves access to high-quality education, regardless of their background or circumstances. With your support, we can make a lasting impact on the lives of young minds and pave the way for a brighter future.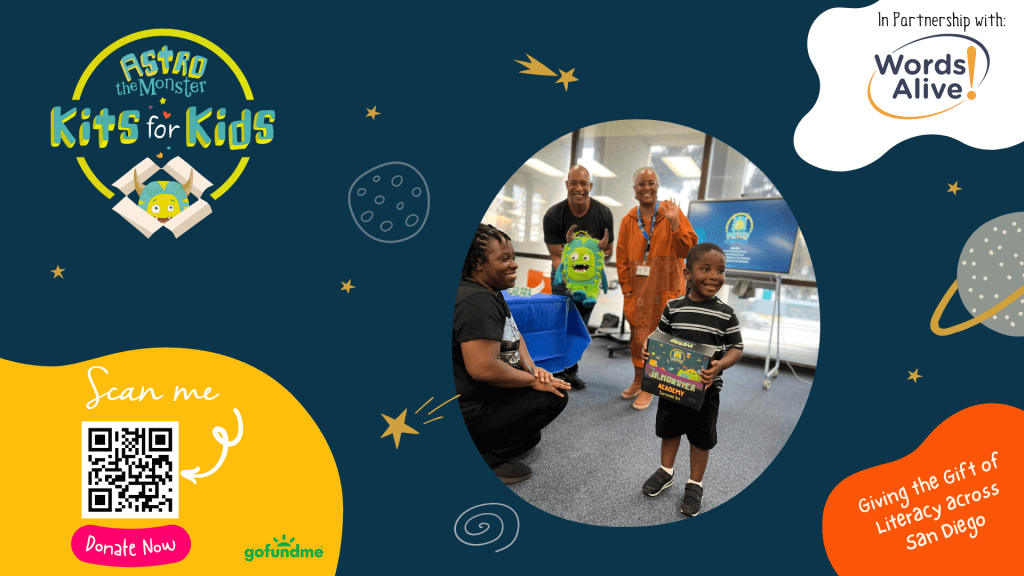 Our Mission
The Kits for Kids mission is simple yet profound: provide 1 Million children from low-income communities with the tools they need to succeed. Starting with our hometown of San Diego, our goal is to distribute Astro the Monster Book Kits, helping to ignite a love for reading, promote positive mental health, and nurture empathy and emotional growth.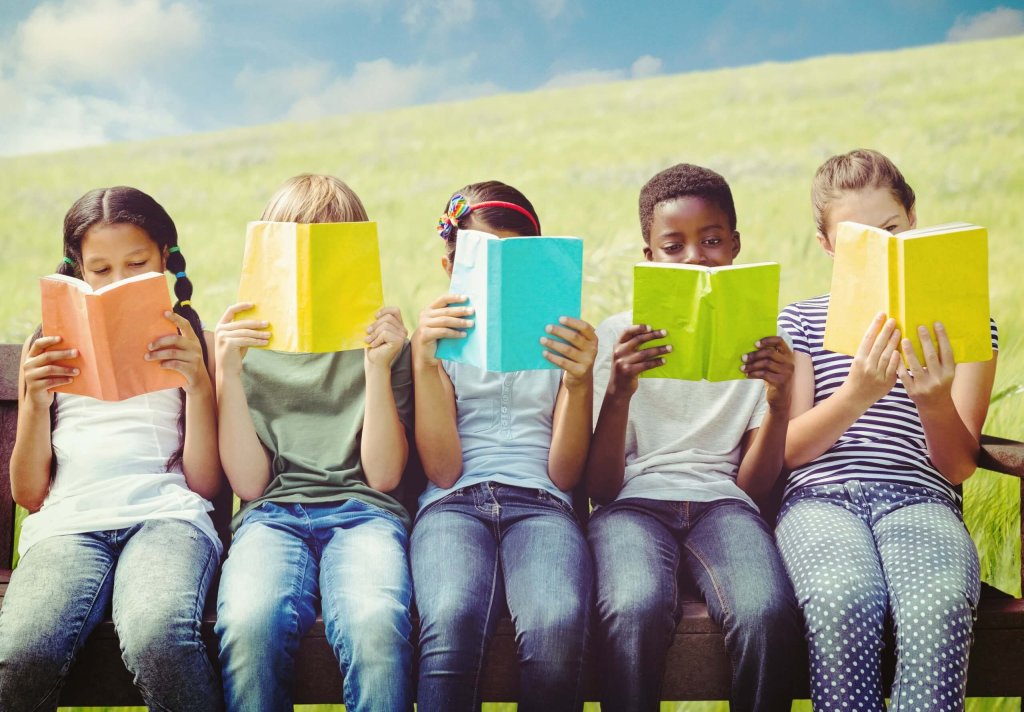 Why Kits for Kids Matters
In low-income neighborhoods, the book-to-child ratio is alarmingly disproportionate. Many children grow up without access to the resources that foster literacy and personal development. Kits for Kids aims to change this narrative and create a level playing field for all children, regardless of their socioeconomic status.
In low-income communities, there is only 1 book per 300 children, while more affluent neighborhoods boast an average of 13 books per child. This inequality hinders the educational opportunities and future prospects of underserved children.
A 2020 study by San Diego Council on Literacy found 60% of low-income students don't have a single book at home, proving the disparity in disadvantaged neighborhoods.
1 in 4 children in America grow up without learning how to read.
Those who don't read proficiently by the 3rd grade are 4 times likelier to drop out of school.
Addressing the Problem
Studies have shown that early exposure to reading positively impacts a child's language skills, cognitive development, and overall academic success. I am partnering with Words Alive, a leading literacy organization, to support the distribution of 3,000 book kits to children aged 4-8 across San Diego.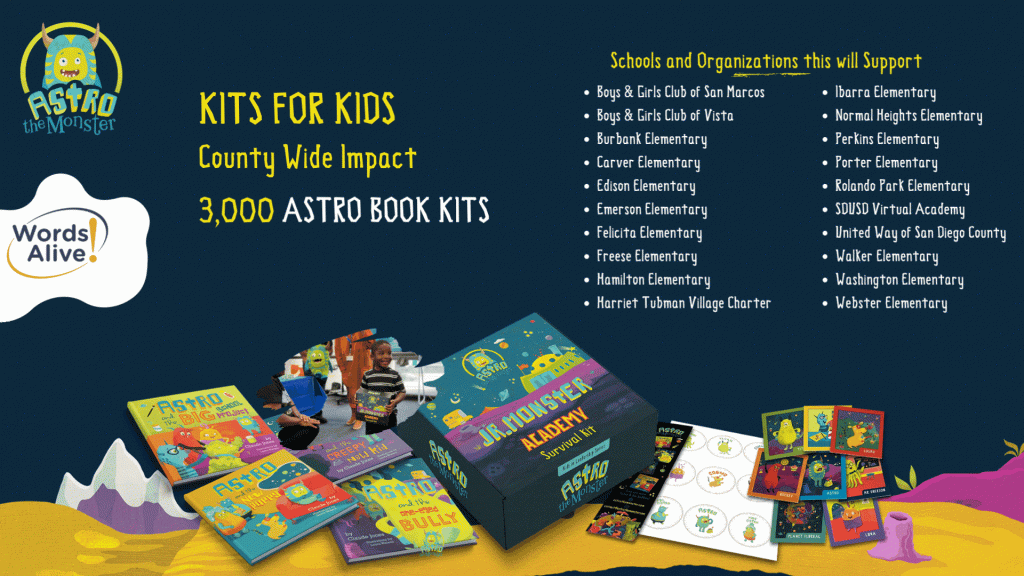 We are not only distributing books but also empowering young minds with the tools they need to succeed. These kits act as catalysts for change, fostering a love for reading and promoting positive mental health and emotional growth.
Get Involved and Make a Difference
With your support, we can change the narrative and unlock the untapped potential within each child. Together, we can ensure that every child in San Diego has the opportunity to explore new worlds, cultivate their imagination, and develop the skills necessary to thrive.
Want to get involved and help make a difference?  
Together, let's bridge the educational gap, one book at a time.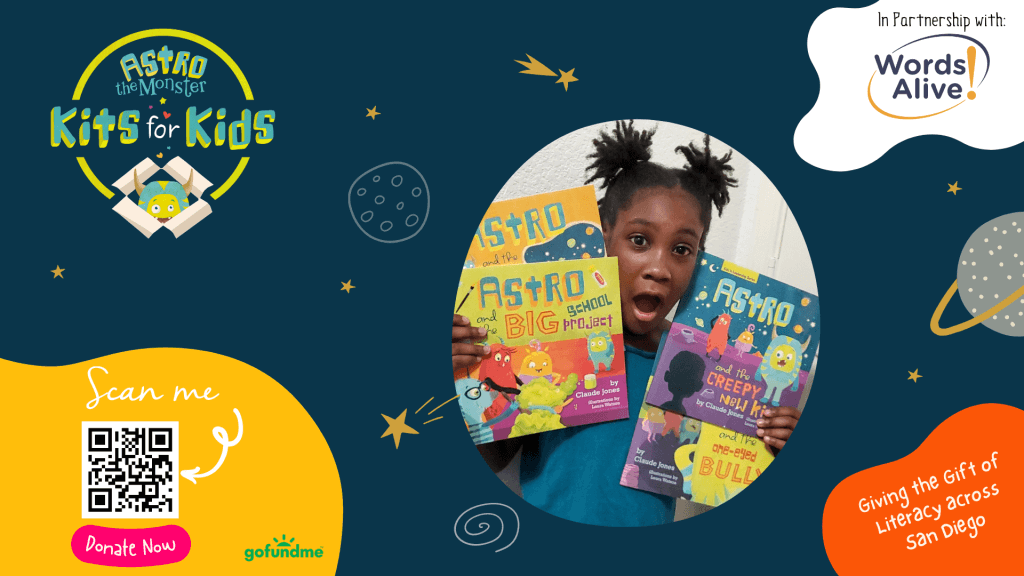 Launch Kits for Kids in your City!
Expanding the "Kits for Kids" initiative to other cities is an incredible opportunity to make a meaningful impact on the lives of underserved youth nationwide and gets us closer towards achieving our goal of giving the gift of literacy to 1 Million Kids.  To get involved and launch Kits for Kids in your location you can do the following:
you can reach out to contact@astrothemonster.com or
send a note via our content form.
I look forward to partnering with you and your community leaders to help empower underserved children through the power of literacy and learning. Together, we can create a brighter future for children across the country.